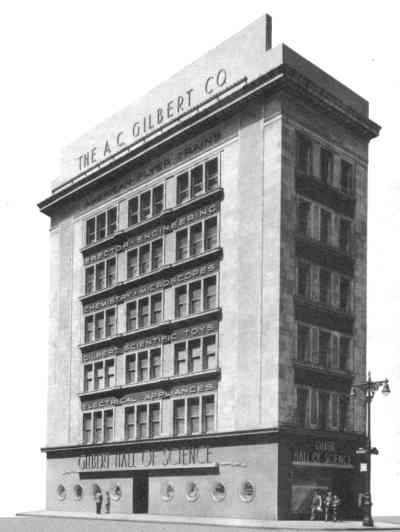 RFG Professionally Manufactures
Parts, Supplies & Collectables for
AMERICAN FLYER TRAINS ,
the way THE A.C. GILBERT CO. did.
CLICK HERE TO ORDER FROM OUR ONLINE CATALOG
It takes more time, using traditional manufacturing methods. Methods and products developed at the Gilbert Hall Of Science. The details and faithfulness, is worth the extra time and effort.
Parts that work, after all, is the most important factor.

You deserve the extra time it takes to produce the best.
And given the wide variations in Gilbert production runs, to make parts look as close to the original as possible.

But even more important , RFG makes parts, so you can continue to enjoy American Flyer Trains, as they were meant to be.

We use only the original materials and production methods used by GILBERT.

All other part retailers purchase parts from other sources, who make small numbers of parts, by various means

For many years RFG sold the majority of our parts through other parts resellers. In 1999 we began to phase out all resellers and sell direct to our customers.

RFG also manufacturer Model Train Parts, Electronics and other Model Train Supplies.
RFG maintains complete metal working, metal casting, plastic injection molding and
silk screening equipment.
When a product is added to our catalog, you know it's the best.
We are constantly expanding our product line and adding new items.