ELECTRONIC AUTOMATION FOR
AMERICAN FLYER
and ALL Model Trains
1202 ELECTRIC TRACK TRIP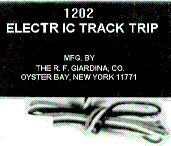 THE ULTIMATE IN TRACK DETECTION for use with ALL Electric Trains AC or DC AMERICAN FLYER - LGB - LIONEL - HO - N.

Automatic control of ALL TRAINS.
1. operates - crossing gates
horns (Lionel - AF)
2. Run 2 trains on the same track
3. Automatic switching
4. Semaphores & track signals
6. Block systems

The 1202 is a solid state current sensing device. Just three wires to connect to the track. It senses a train in a control section of track.

NO MODIFICATIONS TO ENGINES OR CAR NEEDED. NO OTHER DEVICES TO BUY.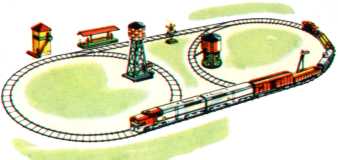 Replaces other sensing devices costing 3 or 4 times as much. Plus the 1202 is more reliable. The 1202 is complete and self contained. It can expand layouts, add automatic action as never before. The 1202 is simple, it operates by isolating sections of track rail (insulators not included). It can be installed in minutes. Fast blow Fuse protected. With this one device you can run 2 trains on the same track without colliding.

This is a direct replacement for the AMERICAN FLYER track trips that where used on accessories such as semaphores, crossing gates and Sam The Semaphore Man, etc. It can be used for automatic operation, including automatic switching. Best of all, it's easy to install.

PRICED AT ONLY $39.95

1202A Replacement Fuse 2/$4.00

INSTRUCTION SHEETS
M1202 1202 ELECTRIC TRACK TRIP HOOK-UP $1.00
M1202B 1202 TRIP WITH 761 SEMAPHORE $1.00
M1202C 1202 TRIP THROWING TRACK SWITCHES $1.00

1203 LOCK OUT ELIMINATOR $12.95
Used to keep AC reverse units from shifting while an engine is in an insulated section, rather than locking the reverse unit. Use with 1202 etc.
M1203 1203 Instruction sheet 1.00
---
RECTIFIER KIT

TO use your AC Transformer for DC Engine. Provides
DC power to the track. Complete with instructions
 
K1121   DC Rectifier Kit                             10.95
---
POWER TERMINALS
690 American Flyer Kit w/wire & instructions $9.99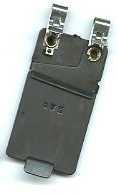 707 American Flyer - single contact $9.99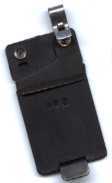 ---
696 American Flyer - TRACK TRIP $19.95

---
TRACK SUPPLIES
1119 Track nails-S,O,O27 1 oz. $2.00
1140 American Flyer "S" Steel pins 12/5.00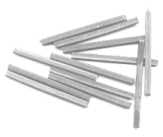 INSULATORS
1130 Fiber pins Am Flyer,Gargraves,Super "0" 4/6.99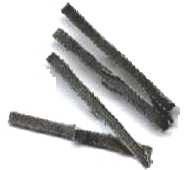 1141 Pikemaster Insulators 4/6.99
1142 Insulator Pin Lionel "0" 12/1.00
1143 Insulator Pin Lionel "0-27" 12/1.00

---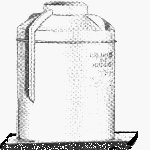 1201 REVERSE LOOP RELAY
This is a direct replacement for the American Flyer automatic Reverse Loop Relay. It can also be used for automatic control of 2 Rail Reverse Loops both AC & DC. On two rail track a reverse loop can't be created because it would cause a short circuit. The 1201 Reverse Loop Relay corrects that and is activated by throwing the lever on the switch track. It is housed in an American Flyer style canister, as pictured. It is supplied with complete hook up instructions.

PRICED AT ONLY $149.95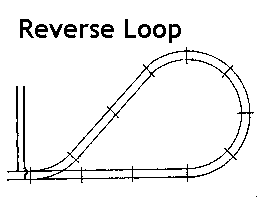 ---
1204 314AW CONTROLLER $44.95


This controller activates the whistle in the 314AW, K5 Pennsylvania steam locomotive and the new American Flyer Diesels by Lionel. It is housed in an American Flyer style control button box. It is supplied with complete hook up instructions.
---
STEAM WHISTLE / DIESEL HORN CONTROL
The 1204B/C is a direct replacement for older 708 American Flyer Steam Whistle, Air Chime and Diesel Horn, "S" & "HO" controller, the type that has the round tube. It connects and operates in the same way. It can also be used, along with a speaker, resistor and capacitor, to add remote control horn to other trains. It is housed in an American Flyer style control button box, as pictured. It is supplied with complete hook up instructions.

1204B/C Steam Whistle/Diesel horn Controller $99.95
DE30 Speaker for Diesel AF & all AC trains $10.00
148 Speaker for Steam AF & all AC trains $10.00
149 Resistor $5.50
150 Capacitor $5.50
K149 KIT Capacitor and Resistor with wiring instructions.$5.00

---